This page contains affiliate links which help pay for running this fabulous blog. It also helps pay for my Starbucks habit. 
After the 25th friend asked me to write a page on blogging, I finally decided to sit down and do it. On this page, you will find everything from web hosts, blog themes, graphics, and more! I am sharing my go-to products and websites that help me run A Grande Life. There are a lot of things that come together to make my site what it is. And I am finally letting all of my little secrets out of the bag.
The Basics
These are the tools that will help get you up and running! You'll need a host, framework, and a pretty design.
May 04, 2015 - wordpress.org -

43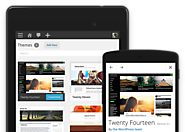 WordPress is web software you can use to create a beautiful website or blog.
May 04, 2015 - asmallorange.7eer.net -

53
A Small Orange is a refreshingly different web hosting company which prides itself on providing fast, reliable hosting with exceptional customer service.
May 04, 2015 - shareasale.com -

41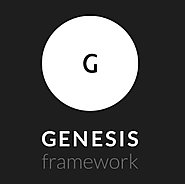 The Genesis Framework empowers you to quickly and easily build incredible websites with WordPress.
May 04, 2015 - shareasale.com -

52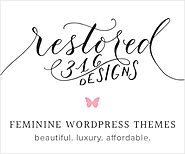 Restored 316 Designs builds beautiful Feminine WordPress Themes using the Genesis framework. All with Quality code, Luxury design, and Affordability at the core.
May 04, 2015 - google.com -

39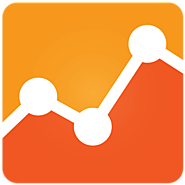 Google Analytics lets you measure your advertising ROI as well as track your Flash, video, and social networking sites and applications.
Plugins
Plugins are ways to extend and add to the functionality that already exists in WordPress. They offer custom functions and features so that each user can tailor their site to their specific needs.
May 04, 2015 - codecanyon.net -

40
Easy Social Share Buttons for WordPress is all-in-one social share solution that allows you share, monitor and increase your social popularity. With Easy Social Share Buttons for WordPress you wil...
May 04, 2015 - wordpress.org -

45

Reward your readers by automatically placing a link to their last blog post at the end of their comment. Encourage a community and discover new posts.
May 04, 2015 - easyrecipeplugin.com -

51
The most fully featured Wordpress recipe plugin that doesn't require a degree in geek! EasyRecipe makes recipe entry & Google Recipe View formatting easy.
May 04, 2015 - codecanyon.net -

41
Fanciest Author Box is a WordPress plugin developed by ThematoSoup. Its long list of features gives identity to your single or multi-author WordPress blog. Social widgets allow you to present authors in a more personal manner and are ideal for guest bloggers.
May 04, 2015 - wordpress.org -

52

Defeat automated spambots (even the new 'learning' bots with dynamically named hidden fields) by adding a client side generated checkbox.
May 04, 2015 - sumome.com -

46
SumoMe is a suite of free tools that can be used to grow your website's traffic. The SumoMe tools are easy to install and work on any website.
Images & Design Tools
People are very visual creatures so having great photos are important!
Business Tools
There are a lot of things that help keep A Grande Life running in the background. Many, I would be lost without!
Education & Learning
The blogosphere is constantly changing and evolving. To stay one step ahead, you need to learn and read and take some classes.