THIS POST CONTAINS AFFILIATE LINKS TO HELP KEEP THIS FABULOUS BLOG RUNNING.
Being a coffee lover, I know the best holiday coffee gifts! Everything below is definitely on my list this year.
If you drink coffee once a week, or maybe two to three times a week, or maybe you're like me and you drink coffee every day, by the way that would make you a coffee addict, then I'm sure we would all agree on this one statement. "We enjoy the taste of coffee." We appreciate a great cup of rich, aromatic, eye opening coffee.
And we appreciate everything that goes with it! From mugs to appliances and everything in between, the coffee lover on your list will enjoy the holiday coffee gifts below.
Dec 06, 2015 - lifeisgood.com -

79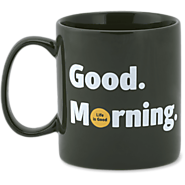 Shop Good Morning Jake's Mug's at the official Life is Good® store. Get free shipping on orders over $49. 10% of net profits go to help kids in need.
Dec 06, 2015 - driftaway.coffee -

65
The first delivery in every subscription, the tasting kit has four single-origin coffees belonging to the following taste profiles. Through this kit, you'll discover the unique tastes coffees can have based on where they are from & how they've been roasted. There's something for everyone (even tea lovers!)
Dec 06, 2015 - amazon.com -

63
Dec 06, 2015 - amazon.com -

76
Dec 06, 2015 - behindthesangria.com -

76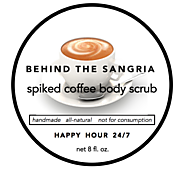 our caffeine-packed body scrub will gently exfoliate skin, helping improve circulation & reduce the appearance of cellulite. the coffee also acts as an effective anti-inflammatory, leaving skin soft, supple & toned. * all-natural * all-organic * cruelty free
Dec 06, 2015 - topperfino.com -

85
Shop now for your Topperfino box, a new artistic and delicious Chocolate & Coffee drinking experience. This decadent layer of chocolate placed upon a hot, foamy, coffee drink takes latte art to a whole new level. The chocolate innovation of Topperfinos mix perfectly with coffee to create an unparalleled coffee art.
Dec 06, 2015 - egoistecafe.co -

73
Egoiste Coffee has a fragrance all its own. Cultivated using only carefully selected beans of the lowland Arabica and the Highland Plantations of South Africa.
Dec 06, 2015 - amzn.to -

78
Dec 06, 2015 - amzn.to -

65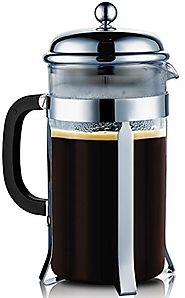 Dec 06, 2015 - amzn.to -

75
Dec 06, 2015 - amzn.to -

79
Dec 06, 2015 - amzn.to -

60
Dec 06, 2015 - amzn.to -

76
WIN!
ONE A Grande Life Coffee Lover will win a Egoiste Prize Pack consisting of 1 Egoiste Mug, 2 packages of Egoiste instant coffee, and 2 packages of Egoiste ground coffee!
Egoiste is the result of a long, laborious process taking place in several countries of the world. They use the most advanced equipment and unique patented technologies. Only the highest quality standards apply to Egoiste Noir. They use the best coffee beans exclusively and control all production stages in collaboration with international coffee producers from Switzerland, Germany, India and Colombia.