This post contains affiliate links to offset the costs of running this fabulous blog!
This list is near and dear to my heart! As a photographer, I will normally purchase equipment and gear that I need throughout the year. But only if it's a need. Now, if someone wants to gift me something over the holidays that I can add to my ever growing collection, even better!
This list of holiday gifts for photographers is not just limited to gear. Let's face gear and equipment can get pricey. Instead we have a little bit of everything! From camera straps to novelty items, the photographer on your list would love to have one of these sitting under the tree.
Dec 09, 2015 - cameracoats.com -

39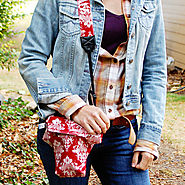 Cute camera bags, camera straps, and lens bags make the best gifts for any photographer! Camera Coats are padded, fitted, and ready to go! USA Made.
Dec 09, 2015 - amzn.to -

40
This vintage camera print loop infinity scarf is very comfortable to wear, soft and adds perfection to your clothing.
Dec 09, 2015 - amzn.to -

42
This Adorable Set OF Christmas Ornaments Are Perfect For The Photography Enthusiast, Featuring A Classic Old Fashioned Camera And A Digital Camera, Representing Now And Then. They Are Crafted OF Quality Resin Material And Beautifully Painted With Decorative Designs.
Dec 09, 2015 - amzn.to -

52
This 15 oz. ceramic mug is a nice gift for photographers. This is a full color, printed on all sides ceramic coffee mug and is dishwasher safe. The design on this photography themed mug features the text "What the f/stop" on both sides of the mug with a camera graphic in the middle.
Dec 09, 2015 - amzn.to -

51
Dec 09, 2015 - amzn.to -

49
Throw Pillow Cover made from 100% cotton blend linen, a stylish statement that will liven up any room. Cotton and linen restoring ancient ways creative fashion hold pillow back cushion, let our life more comfortable and happy.
Dec 09, 2015 - amzn.to -

39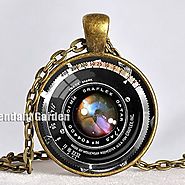 A glass dome is sealed over the artwork to protect and magnify the image, then set into a silver plated bezel.
Dec 09, 2015 - amzn.to -

45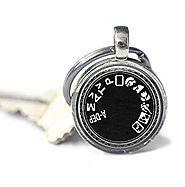 Dec 09, 2015 - amzn.to -

50
The Bokeh Masters Kit is designed to make the creation of images with a Bokeh background a simple process. The pre-designed and laser-cut shapes such as hearts, stars and more, will add a creative feel to your image in-camera. There are eight blank discs that allow you to create your own custom shapes to use with the Bokeh Masters Kit. The whole thing attaches simply to your lens (via a high-tech rubber band) and comes on and off your lens in seconds. The kit comes in a small disc wallet that's light enough to take anywhere. With the Bokeh Masters Kit you can create images where the background not only blurs, it shines and glows.
Dec 09, 2015 - amzn.to -

39
Dec 09, 2015 - amzn.to -

46
Unleash your creativity and take amazing mobile photos with this practical and effective lens kit. The universal design of the kit allows you to use it easily with a multitude of different portable devices, so you can always take great shots on the go!
Dec 09, 2015 - amzn.to -

51
Dec 09, 2015 - amzn.to -

53
This compendium of camera-related conundrums is the perfect challenge to any shutterbug who thinks they know it all. There are over 100 tricky crossjigs, polyword puzzles, picture rebuses, word mazes and quizzes to tax even the most knowledgeable photographer.
Dec 09, 2015 - amzn.to -

41
WIN!
One lucky A Grande Life reader will win a fabulous prize pack from Camera Coats! Winner will receive (1) Camera Coat of their choice, (1) Camera Strap, and (1) Small Camera/Lens Pouch! Total value is $95!
Camera Coats are simple, easy, and smart. Your camera is protected whether its around your neck, in your purse, or stuffed into you carry on bag. Carefully handmade by local women in the USA, they have a fitted, padded, waterproof design. Camera coats come in 5 different sizes with matching camera straps and lens pouches!