Stay Safe This Holiday Season
'Tis the season of holiday parties and get togethers…and social drinking. The holidays are a time for family and friends to get together and celebrate. Most of the time, this also involves some drinking. It also means that there are a lot of people drinking and driving. This upcoming holiday weekend is a particularly risky time when driving. In 2009, there were 411 motor vehicle traffic fatalities on our nation's highways during the Thanksgiving holiday.
A lot of people forget that buzzed drinking is drunk driving. Driving even when buzzed impairs your driving ability.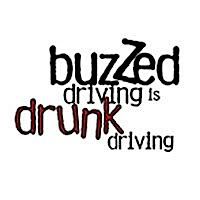 For more information about Buzzed Driving:
Watch a Powerful Video from Jody DeVere, CEO of AskPatty.com, about a tragic alcohol-impaired crash over the holiday season that killed several children.
Designated Driver Drink List – One of the most important things you can do before going out is designate a sober driver. If you're throwing a party, make sure to offer non-alcoholic drinks for the sober drivers. You can find a list of non-alcoholic party drink recipes on the Buzzed Driving is Drunk Driving Facebook Page.
Alternative Ride Locator – Buzzed Driving is Drunk Driving has created a Facebook tab with a list of nationwide alternative ride programs that can help keep you safe this holiday season.
Visit the Buzzed Driving is Drunk Driving website. You can sign a pledge not to drink and drive. Also, play the "Spot the Difference" interactive game that simulates the effects of buzzed driving. You can also watch a real-life video about how buzzed driving changed one woman's life.
With the holiday season, roads will be busy – and it's more important than ever to spread the word about buzzed driving!