Studies have proven that there is a correlation between long summer breaks and the decrease in retained academics by children. It has been found that children may lose between one to three months of learning with a long school break, especially in the content area of math.
The recent trend of moving from the standard three month summer break to a year round school schedule with shorter breaks throughout the year is a direct response to these studies. Even with the shorter breaks, you may still want to set a continuous interest in learning for your child, balancing education with fun.
In this guide, you will find A Grande Life's top choices to keep the kids learning all summer long. From STEM to pre-school prep, you will find everything you need to keep their brains engaged and, of course, having fun!
Shop the Summer Learning Guide!
Jun 30, 2016 - amzn.to -

30
Introduce children to the fun of coding and puzzle solving with this colorful, programmable mouse with maze! A great way to introduce young children to science, technology, engineering, and math.
Jun 30, 2016 - amzn.to -

31
Unique, connect-anywhere Brackitz attach to traditional planks at any angle, enabling builders of all ages to construct everything from small-scale builds to larger-than-life, gravity defying, 3-D structures - no limits.
Jun 30, 2016 - amzn.to -

35
Curious minds can discover wonderful underwater worlds—without getting their heads wet—with this super submarine-shaped scope.
Jun 30, 2016 - amzn.to -

29
Even the smallest scientists can see the moon up close with this focus-free telescope, built specifically for little hands and growing minds.
Jun 30, 2016 - bitsbox.com -

30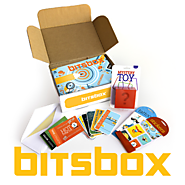 Bitsbox provides monthly coding projects that teach gradeschoolers how to program apps. It's a code academy for kids.
Jun 30, 2016 - amzn.to -

27
Build a robot that walks, dances and rolls somersaults! The attached booklet explains all the whys and hows – touching on concepts like gears, cranks and sensors. Great rainy day fun!
Jun 30, 2016 - wonderhoodtoys.com -

35
Wonderhood building toys are designed with girls in mind, engaging both their scientific and creative sides. Develop STEM* skills and create any structure imaginable with our open-ended building system. The possibilities are endless!
Jun 30, 2016 - amzn.to -

31
Make your own shaggy green friend with soil for brains and grass for hair. Simply wrap the growing medium and
grass seeds in the stretchy pouch, position it on the plastic body and decorate it with the stickers to create the character of your choice.
Jun 30, 2016 - amzn.to -

33
Get ready for vacation time! Pack up the grill and food and remember the dog's bone. Bring the coffee maker and
drive to the campground in your van, hauling your caravan. Set up the caravan and get ready for fun!
Jun 30, 2016 - mycreationcrate.com -

31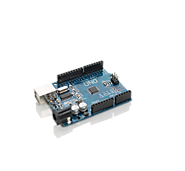 Learn how to build electronics with projects delivered to you monthly! No experience required.
Summer Pre-School Prep
Jun 30, 2016 - lakeshorelearning.com -

32
Counting from 1 to 10 has never been so much fun! Kids just grab a numbered tube…then press the tube over a ball to pick it up—counting each ball as they go! When the tube is filled up, kids flip the top to release the balls…and start the counting fun all over again! Plus, as kids practice counting, they also boost eye/hand coordination! 10 clear counting tubes & 55 balls in 5 colors; largest tube is 9 5/8".
Jun 30, 2016 - enlightenedkid.com -

35
Each program is designed for that specific age group with games, songs, and stories that naturally teach and provide them with the necessary tools and skills they need to become powerful individuals.
Jun 30, 2016 - lakeshorelearning.com -

26
Here's the key to building alphabet skills! Our learning locks help kids recognize uppercase & lowercase letters and explore letter sounds. Kids simply choose a key and match it to the letter or to the picture on the lock—when they make a successful match, the key will turn and the lock will open for instant reinforcement!
Jun 30, 2016 - lakeshorelearning.com -

29
Our cuddly octopus features lots of soft, textured materials to touch and explore—plus pockets and a flap to hide 4 cute friends…who each make a unique sound! Perfect for helping little ones explore their senses, the machine-washable octopus measures 15 1/2".
Jun 30, 2016 - products.lakeshorelearning.com -

33
Vowel Sounds Sorting Garden found in: Vowel Sounds Sorting Garden, Children master long and short vowel sounds—as they match flowers to pots in our..
Jun 30, 2016 - playroomprep.com -

27
Playroom Prep is a teacher created dry-erase book of fun fine motor and preschool activities. Bring home the joy of early childhood education!
Jun 30, 2016 - lakeshorelearning.com -

26
Children build confidence and coordination as they play no-fail games of catch! Soft, hook & loop "bug balls" stick like magic to the entire surface of our cute froggy mitts—so it's easy for kids to make a catch every time! Double-sided, machine-washable mitts fit both righties and lefties. Set of 3 balls and 2 mitts.
Jun 30, 2016 - amzn.to -

34
Little Disney fans will love playing in Minnie Mouse's pretty cafe! It's easy to build with the LEGO DUPLO bricks
designed especially for budding builders. There's a table and a chair with a teapot for role play, plus a pink delivery plane with turning propeller for some flying fun. Special bricks decorated as a cake, cupcakes and a gift will help young children start their own stories.
Jun 30, 2016 - amzn.to -

32
BIG Preschool Workbook is packed with 300+ colorful exercises that make learning fun! These proven activities will help prepare your child for success by teaching colors
Jun 30, 2016 - amzn.to -

34
What holds a boy's attention? Yep, you guessed it! Potty Humor! So let's use this to our advantage and get our boys
engaged in learning their ABC's. Our bright illustrations and funny words will have them laughing as they learn
the Alphabet!
Spark Creativity this Summer
Jun 30, 2016 - amzn.to -

55
Crayola's new spin on ordinary chalk provides kids a whole new way to experience chalk with 3D glasses featuring special lenses that make chalk colors "float" above the ground at different level.
Jun 30, 2016 - amzn.to -

48
Design - Develop - Make !! Trace your design with the magic gel to the template. Then place the template in the 3D Maker studio. After the gel cures you can remove the solid 3D design!
Jun 30, 2016 - amzn.to -

46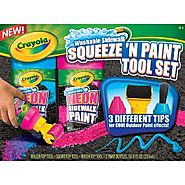 Kids can amp up their paint game by quickly turning compatible Crayola sidewalk paint bottles into tools, making it simple to squirt, brush, and roll creative designs onto the pavement.
Jun 30, 2016 - amzn.to -

46
When you're ready to get creative, the Crayola Inspiration Art Case has over 150 pieces--including paper and scissors--to see you through your next drawing project from start to finish. The compartmentalized tray holds an array of crayons, colored pencils, and markers for creating your own original art.
Jun 30, 2016 - lakeshorelearning.com -

40
Kids can create amazing spiral designs—anytime, anywhere! Our center comes packed with everything kids need—including 14 design tools, a 4-color pen and 20 sheets of paper. Kids just slip a piece of paper under the lid…and create one intricate spiral design after the next! Plus, all the pieces store neatly inside the carrying case—so it's perfect for young artists on the go! Case measures 12" long.
Jun 30, 2016 - amzn.to -

45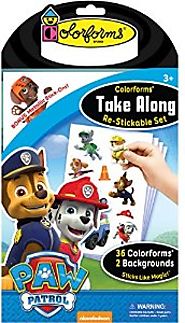 Take Colorforms with you, wherever you go! Re-usable stick-on set provides hours of creative and imaginative play,
and then folds easily away. Selfcontained pack includes 2 colorful play scenes and 36 reusable Colorforms character stick-ons
Jun 30, 2016 - amzn.to -

51
Introducing Color Alive - a whole new way of coloring. See your coloring come to life with 16 unique, interactive pages and 7 Crayola crayons - including new "Fire Breath" with special virtual color effects.
Jun 30, 2016 - amzn.to -

56
This stop-motion animation studio allows kids to animate backdrops and upload photos and images. Stikbots are easy-to-pose figures with suction cup hands and feet, which stick to any flat surface. The new free mobile app allows kids to make films on the go.
Jun 30, 2016 - lakeshorelearning.com -

41
From writing and illustrating stories to journaling and creating artwork…our blank book is sure to spark creativity! The 7" x 8 1⁄2" book features 32 securely bound pages made of high-quality art paper—perfect for use with crayons and markers. Plus, children can design & decorate the front and back covers with stickers, collage materials and more!
Jun 30, 2016 - shop.eeboo.com -

46
Contains all the sewing materials you need to make a colorful pom pom necklace! Includes bright thread, plastic needle, and pom poms.
Summer Reading List for Kids
Jun 30, 2016 - amzn.to -

28
Princess Cupcake Jones returns in the second book of the Princess Cupcake Jones Series. This modern day princess, who loves her tutu and playing with her toys, is about to begin school…but says "I won't go!"
Jun 30, 2016 - champyouth.com -

33
This Collection is sure to make you Love all things, Sally! Sally Loves to Swim! Plus, the Super Fun Sally Loves Coloring, Activity & Sticker Book! and the Popular Sally Loves to Dance!
Jun 30, 2016 - amzn.to -

30
Children will identify with Lola as she nervously waits to be called into the doctor's office. Lola feels a little bit brave when the doctor looks into her ears, a little braver when he examines her teeth, and bravest of all when she gets a shot.
Jun 30, 2016 - amzn.to -

31
The ABCs of Yoga for Kids uses the alphabet, rhyming vignettes, and colorful illustrations to introduce children to yoga in a kid-friendly way. Each of the 56 different poses featured in the book delightfully promote flexibility, strength, and coordination while encouraging children to incorporate healthy activity into their daily lives.
Jun 30, 2016 - pntrs.com -

34
Highlights for Children has several products that would be a great fit for your 'Get Ready for Summer' series. Highlights for Children is the leading family media brand and publisher of the best-read children's magazine in North America and its mission is for kids to have "Fun with a Purpose." Highlights has been dedicated to educating and entertaining children of all ages for the past 70 years.
Jun 30, 2016 - amzn.to -

30
First days can be challenging. Playing on words, this picture book shows that this is true even for cement mixers—sometimes they mix things up while mixing things up. When this cement mixer starts at the construction site, all the other smiling trucks are busy: lifting, dumping, digging. "How can I help?" asks the cement mixer.