I am sure that everyone has heard about a little site called Etsy. I love browsing through the stores and pick out things. I have bought a few things but I have to restrain myself from buying. I would be buying things all day!
1 – I love these Necklaces. What I like most about this style is that I could get it now and add on to later. It's a modern spin on the traditional "Mom" necklaces. You know which ones I'm talking about (the triangle boys and girls with the birthstones).
Etsy Seller: Tiny Tokens Designs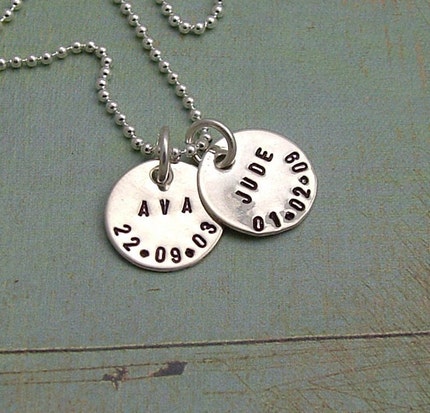 2 – I am a sucker for tote bags. I can't help it! I love bags. I need something big enough for the camera, wallet, keys, appointment book, MY LIFE! This bag looks big enough that it could possibly double as a diaper bag.
Etsy Seller: Forty Ducks
3 – Who doesn't like felt food? I love looking at all the different options there are out there. My favorite is this Ham Sandwich set. I will be getting E one of these in the near future.
Etsy Seller: Bug Bites Play Food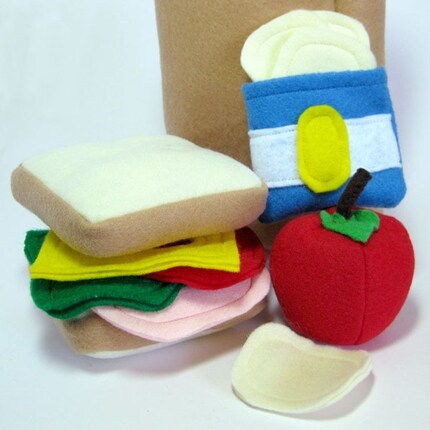 4 – I love this idea: a crayon wallet. It would be perfect for throwing in the diaper bag when we go out to eat. I love the pattern options from this shop.
Etsy Seller: Bits N Pieces, Etc.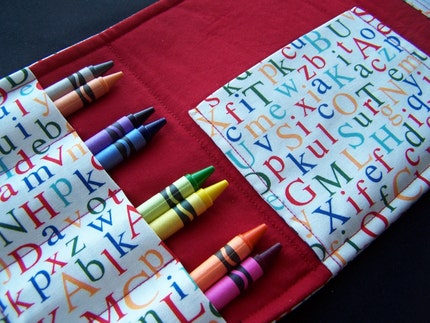 And here are 2 that don't need to be on my wishlist! I know these lovely ladies live and in person! They do amazing work and you should check out their stores immediately.
9 Designs – Jenni does all of my design work, seriously, all of it. She does amazing invitations and personally works with you so that you get exactly what you want.
MonkeyButtWhat – This shop makes the cutest kids onesies. My personal favorite: the tie onesie. Isn't this the cutest thing ever?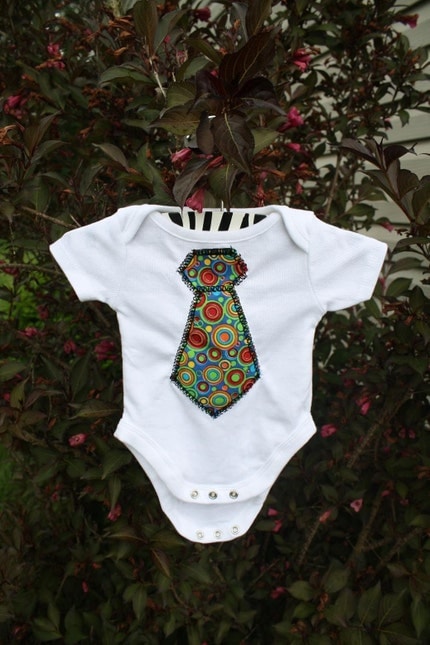 Another great etsy store is coming soon! Kelly (the one who doesn't update her blog EVER) will be unvieling her new store in the next week or so. If you are looking for a great solution for those smelly diaper pails, you are going to want to check her out! Pail Pixie is coming soon!